Want a career in one of the blue chip companies? You must be prepared to pass their aptitude test. About 95% of graduate-entry applicants usually get dropped at the aptitude test stage. Test invitations arrive just a few days to the test date - meaning you have very limited time to prime yourself. The key is knowing what to expect and practising questions and topics that reflect the style and substance of the test you are about to sit.
We help test takers in Nigeria prepare for job tests. We make available well-researched practice materials (including past questions) specific to the employer or testing agency. The format, questions and time constraint mimic the real tests. Practising with our simulated tests over and over would help you master the tricks and improve your speed and confidence. Simply seeing examples of the test you are about to sit will put your mind at ease and allow your true ability to shine.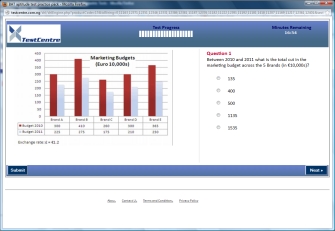 Testimonials
We value your feedback. Tell us about your test experience.